At Calamu we're making the cyber world safer for everyone, and people are at the core of that mission.
Come work at a company where your ideas are heard, creativity is encouraged, and accomplishments are celebrated. We want you to feel empowered to bring your entire self to work so that nothing stands in the way of your personal success and professional growth.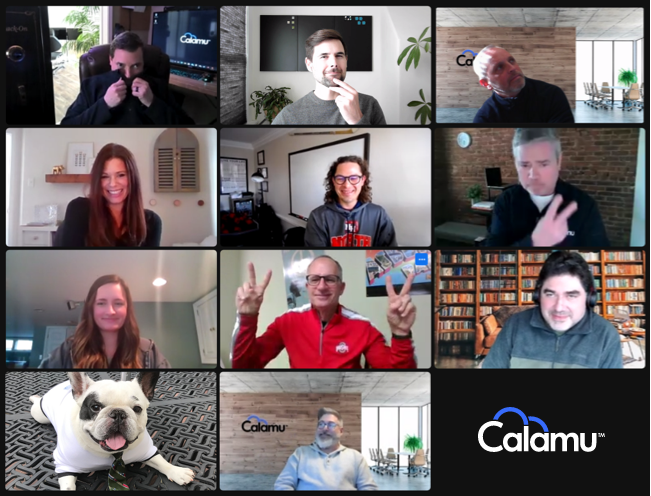 Professional
Opportunities
Perks & Benefits
Medical, Dental, Vision
Unlimited Paid Time Off
Life, Short, Long Term Disability Insurance
Employee Referrals
Company Paid Volunteer Hours
Company Swag
Remote & Hybrid Workplace
401K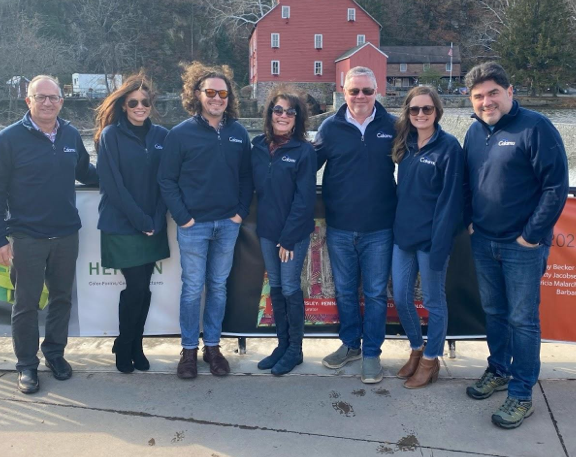 "It's awesome to work with a team where everyone is highly driven, successful and genuinely cares about the people they work with."

–KELLY MCLAUGHLIN, PROJECT MANAGER
Take the Next Step in your Career
Calamu is always changing, so we're on the lookout for talented, diverse, growth-minded individuals to come take part in our success! If you don't see the position you're looking for, send us your resume and a cover letter to careers@calamu.com explaining why you want to be a part of the Calamu team.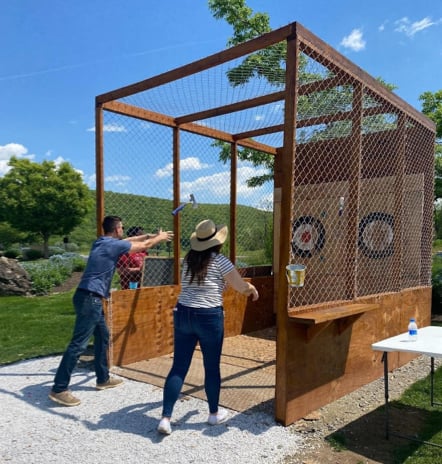 Technology
UI/UX Designer
About the Position
We are developing ground-breaking data protection solutions against Ransomware. You will work with a small team of experienced and innovative developers to help us deliver a highly effective product for the market.
Calamu is undergoing rapid growth and we are ramping up our development team, which requires a more formal approach to UI/UX. Your primary role will be to research and design usable interfaces and create prototypes to validate design concepts. The ideal candidate will use this information to help us create the best user experience possible for our applications. This position will report to our VP of Product.
Core Responsibilities:
Gather and evaluate user requirements, in collaboration with product management and engineering
Illustrate design ideas using storyboards, process flows and sitemaps. Design graphic user interface elements, like menus, tabs and widgets
Create wireframes, prototypes, and high-fidelity mock-ups
Create prototypes for new product ideas
Research competitive products
Ensure that our products are designed to work using responsive design and are also designed for accessibility standards
Develop and implement usability testing
Create and maintain usability documentation
REQUIRED QUALIFICATIONS:
Bachelor's degree in computer science, human-computer interaction, interaction design, or a related field
3+ Years of experience as an UI-UX Designer creating a B2B product.
Working knowledge of UX design principles
Knowledge of design tools such as Adobe Photoshop, Illustrator, InDesign, Acrobat, Dreamweaver
Wireframing/prototyping tools such as Balsamiq or Sketch
UX design tools such as Figma, Axure, or InVision
Experience with user testing and usability analysis
ADDITIONAL QUALIFICATIONS:
Strong sense of commitment to quality, schedule and effective communication
Effective organizational skills with ability to multi-task
Ability to discuss and explain design options
Self-starter with proven experience and references that demonstrate the personality and skills necessary to manage one's own time and quality of work
Desire to work in a fast-paced, continually changing environment
COMPENSATION:
Competitive salary and bonus, based on experience
Health, dental, vision, and life insurance
401k
Unlimited Paid Time Off
Rapidly growing technology company with tremendous upside potential
WORK REMOTELY:
Calamu is a fast-growing startup environment. If you get excited about building something new, relish the opportunity to build a program early on and design it for massive scale, thrive on taking ownership and working independently – this job is for you! You must be willing to wear multiple hats, and juggle multiple priorities.

WHO WE ARE
At Calamu, we are making cyber threats like ransomware obsolete. Our intuitive software solution enables businesses to protect themselves against data breaches and ransomware in an entirely new way, allowing their environment to automatically self-heal from a cyber attack. The platform connects to existing customer workflows and operates transparently for minimal-to-no change management. Behind the scenes, however, their data has been automatically processed across their preferred cloud or on-premise storage providers, in a way that data breaches are no longer a threat. This is an entirely unprecedented level of data protection, resilience, and compliance.

We're a team of entrepreneurs, engineers, sales and marketing professionals, with support from an impressive list of advisors in the cybersecurity ecosystem. We set our sights high, work incredibly hard to meet our goals, and have fun doing it. You have the opportunity to join us at this exciting moment, as growth is surging and we scale to meet demand.