Change the Game
With Data-First Security.
Calamu provides protection where it's most needed and most effective - onto the data itself. The patented Cyberstorage solution automatically encrypts and fragments your data into pieces, then scatters them across geographically dispersed locations - making nefarious access nearly impossible.
Slide Calamu into Your Stack.
Calamu fits neatly into your security stack - bridging the gap between perimeter defenses and reactionary recovery solutions. Our platform integrates seamlessly with your existing data infrastructure to cover every piece of your moving and at-rest data.
Untouchable Data for True Peace of Mind
Cyber Immunity.
You're protected against the worst parts of ransomware.
Breach-Resistant.
Stolen data has no value to bad actors.
Always Accessible.
Authorized users can access any and all data with ease.
Automated Resilience.
Data is redundant and self-heals automatically.
Tamper-Evident.
Detects suspicious anomalies in real-time.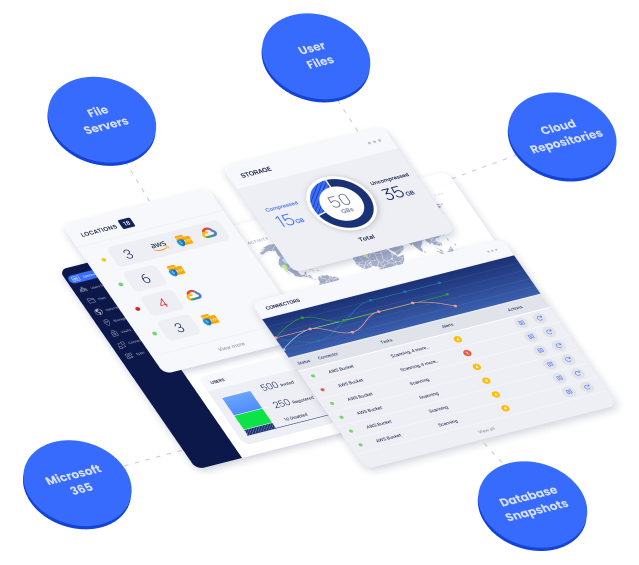 Infinitely Scalable to Keep Data Always Accessible.
Quickly Snap Calamu Into Place
Calamu deploys seamlessly into your existing environment and works with your preferred cloud storage or on-premises solutions.
Let's End Data Breaches Forever.
At Calamu, we envision a future in which companies can freely use their valuable data to succeed and grow while ensuring that it can never be weaponized against them by bad actors and cybercriminals.