Next week, the cybersecurity community will convene in Las Vegas, NV for the 26th annual Black Hat Conference. One of the most renowned and significant cybersecurity conferences in the world, Black Hat is the gathering spot where professionals, researchers, and even hackers come together to discuss the latest trends, vulnerabilities and advancements in information security. Themes of this year's tracks include a focus on AI, cloud, and improving overall resilience.
Here's what we're looking forward to the most:
Innovation at the Start-Up City:
While the expo hall boasts booths from the security industry heavyweights, it is also home to emerging technology and vendors. The 100 companies exhibiting in the Start-Up City represent the industry's future. Here, conference goers will find new approaches and innovative methods to solving today's biggest security challenges from data security automation, AI-backed solutions and more.
Find Calamu in the Start Up City Booth SC-417
And join us for a Live Presentation on August 10 at 10:55 AM.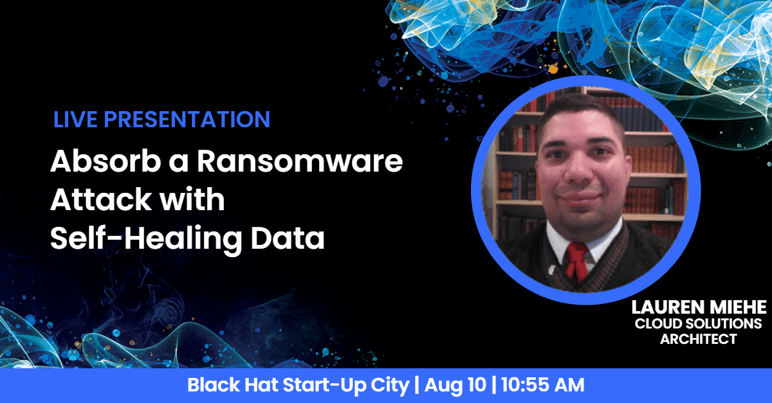 Visit all the companies in the start up city! Click here for the full list.
Cutting-edge research:
Black Hat is known for showcasing groundbreaking work in the cybersecurity field including new vulnerabilities, attack techniques, and defensive strategies. This year's conference features three notable Keynote presentations:
• Guardians of the AI Era: Navigating the Cybersecurity Landscape of Tomorrow
• Phoenix Soaring: What We Can Learn from Ukraines Cyber Defenders About Building a More Resilient Future
• Acting National Cyber Director Kemba Walden Discusses the National Cybersecurity Strategy and Workforce Efforts
Click here to see a full list of Keynotes and Briefings.
Arsenal Showcase:
The Arsenal segment of the conference provides an opportunity for researchers and developers to demonstrate their latest security tools and projects. We're looking forward to exploring and experimenting with these tools.
Click here to check out the full line up.
Networking:
Apart from the technical aspects of the conference, Black Hat is a place to engage, exchange ideas and discuss challenges and solutions. These valuable connections help fuel innovation and partnership as we work to make the cyber world a safer place.
What you can expect from Calamu:
Calamu will be onsite showcasing our high-performance storage security solutions. Demos of the Calamu Data Harbor will be on display showing how data stays 100% accesible to the rightful owner but turns into meaningless "digital sludge" when breached. Plus join us for a Start-Up City Briefing on August 10 at 10:55 AM to see how Calamu's self-healing data absorbs a ransomware attack with no downtime or ill effect. We'll be raffling off a set of Apple Airpods to live presentation attendees.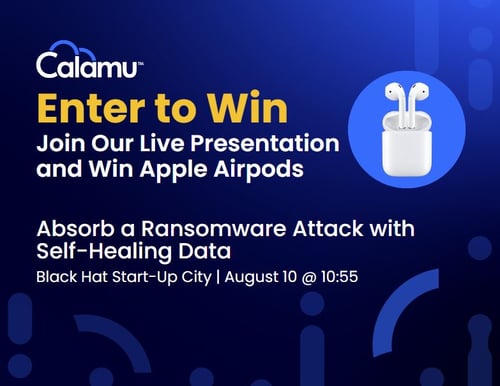 Calamu Booth 417 Start Up City
Connect with us at Black Hat! Click here to schedule a meeting with our team: